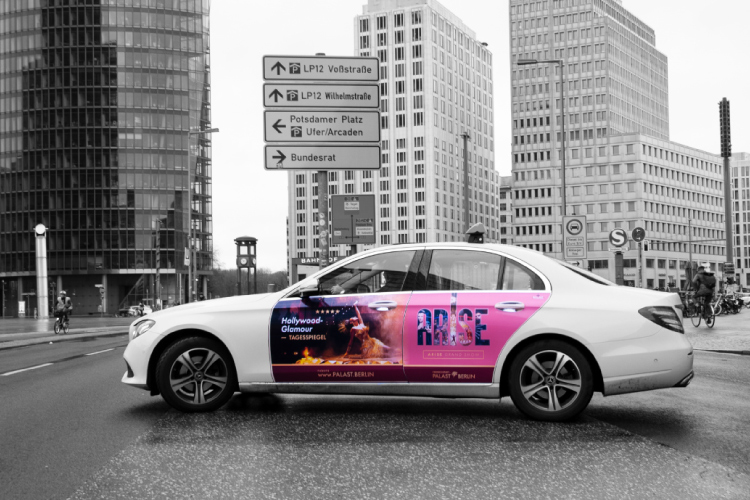 Like a Billboard
but your billboard is actively searching for crowded areas and is bringing your message from the shopping streets to residential areas.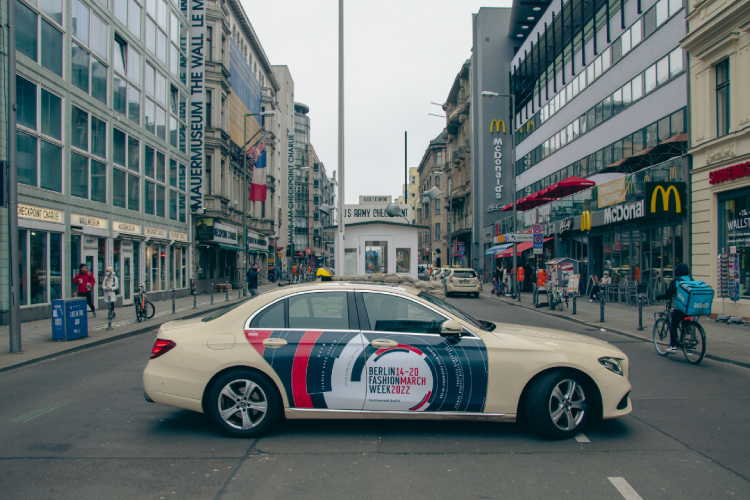 Highest quality
In print, material and car selection. High class foil meets a print with up to 1.200 dpi for high resolution motives which impresses with powerful colours.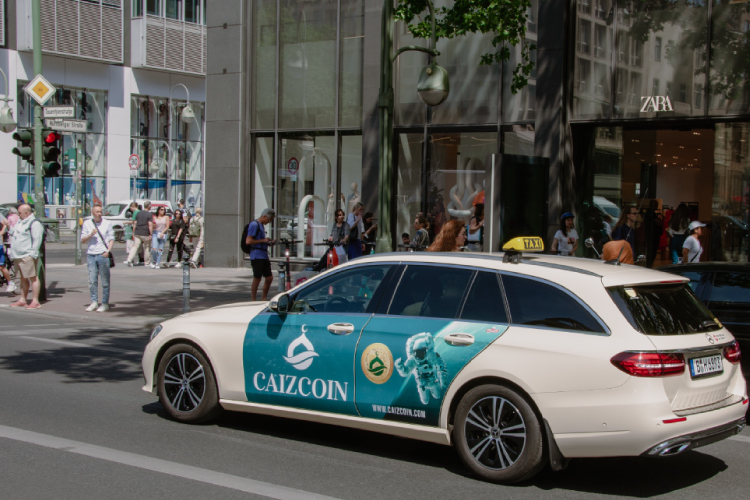 Select your taxis
Choose your taxis from a pool of 5,000 vehicles. Represented in all shopping streets, train stations and districts.
Berlin Taxiadvertising gets your advertisement all over Berlin
You can choose which areas of Berlin your ads is going to focus on
Airport, trainstations, downtown, certain districts or all of Berlin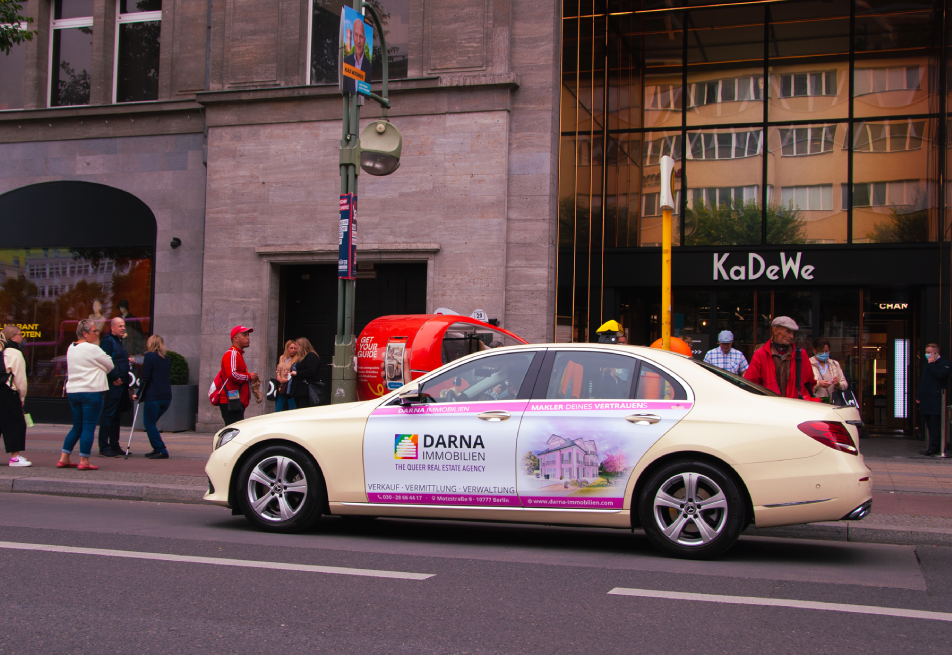 Unlike other Out Of Home Advertisements taxis actively seek out high frequented areas. At every big event taxis are waiting inline, well positioned with your advertisement.
With taxiadvertising your campaign will be
Mobil

To reach a bigger audience your adivertisement will be all over Berlin

Repetitive

Taxis will repeatedly head towards the most crowded areas

Reach

Your taxi advertisement will always be at the strategic most important places in Berlin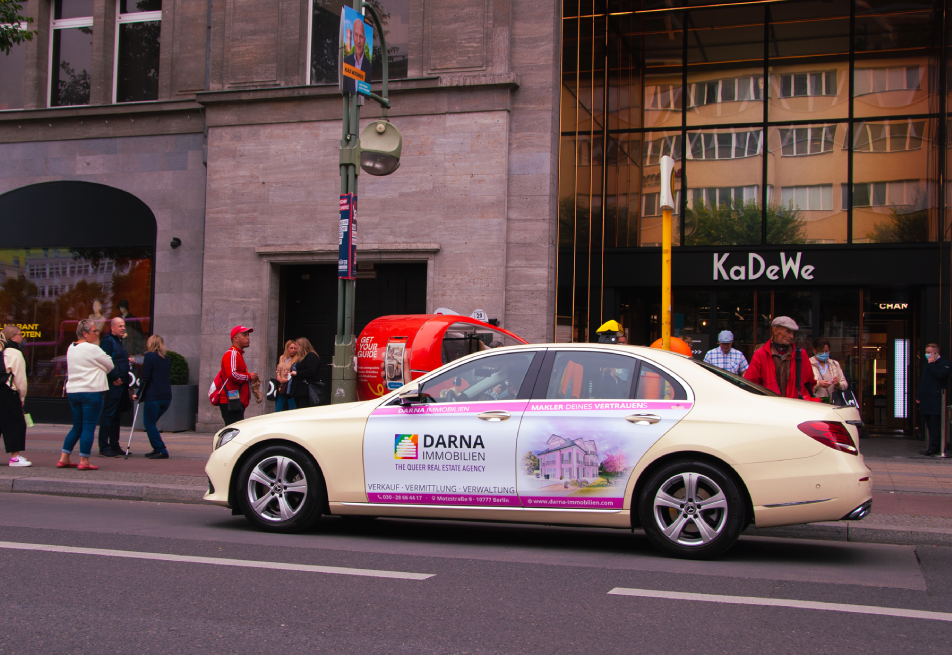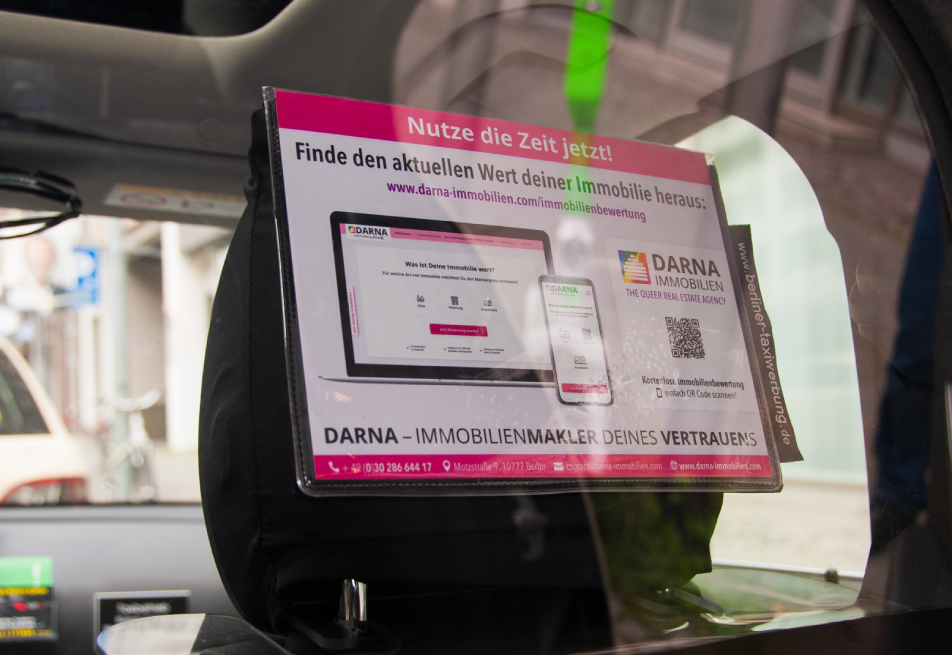 Taxiadvertising inside the taxi
Place your advertisements inside the taxi with our headrest billboards to present your message to a high-income target group
Unmissable
High-quality print for the best results
You book the interior exclusively
Book the headrests individually or in combination with our door-cover advertising
What we do differently
Thanks to our own production und close relationship to Berlin taxi companies, we can offer you more:
You benefit from our high-resolution printing technique with up to 1.200 dpi on weatherproof high gloss film, which will shine bright until the end of your campaign
New and well-kept vehicles, which work up to 22 hours a day and are therefore active with your advertisement the whole day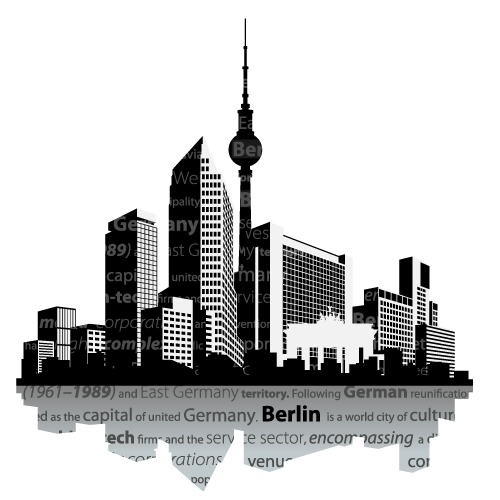 Means to you: You get the best quality in print, film and car.
Do you want to see your ad all over Berlin?